Zest 4 Leisure - Miami Swing - SEATMIAMI
Zest 4 Leisure - Miami Swing - SEATMIAMI

Short description
Zest Miami Garden Swing
Please note this item is delivered separately by our approved suppliers.
Stock
At this time, the product is not in stock.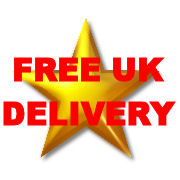 Zest Miami Swing - SEATMIAMI
The calming nature of this Miami Swing means that you can relax in your garden and feel as if you are on the beach. It's contemporary design and comfortable seating, together with its wooden canopy and authentic chains make it a beautiful feature for any style of garden.
Please note that pine is a natural product and is liable to develop cracks over time, this is a result of the timber expanding and contracting with the changing temperature and humidity, but will not affect the strength of your seat.
All of Zest's products are made using pressure treated timber from managed forests and come with a 10 year guarantee.
Width: 1.89m
Depth: 1.62m
Height: 1.80m
Posts: 70mm x 70mm
Top Beam: 150mm x 45mm
Bracing: 120mm x 30mm
Diagonal Bracing: 70mm x 30mm
Seat Slats: 45mm x 35mm
Seat Size: 1.20m x 0.48m
Dimensions : W1.89m x D1.62m x H1.80m
Due to the size and distance involved there is a courier surcharge for the following post code areas: AB 1-9, 13-14, 22-23, 30-39, 41-45, 51-56, IV 1-56, KA 27-28, KW 1-14, FK 19-21, PA 20-39, PH 11-40.
If you are in any of these postcode areas please add the surcharge in the "Shipping to Extended Postcodes" Option Box..
FREE UK Delivery - See Terms
Reviews for "Zest 4 Leisure - Miami Swing - SEATMIAMI"
Write a review about "Zest 4 Leisure - Miami Swing - SEATMIAMI"
We want to know your opinion! Write a review about the product "Zest 4 Leisure - Miami Swing - SEATMIAMI" and win a National Gardening Gift Voucher of £25 !
Delivery
Islands and Highlands. Please note we may need to charge extra for delivery on certain heavy items. Please enquire before purchasing.
For example Swallow Greenhouses delivery is limited to UK mainland, and does not cover more than 15 Miles to the North of Glasgow, and does not cover Devon and Cornwall. These areas can be covered by negotiation (on price and timescales).
Your order will be sent to you within 3 working days (UK only). We use FEDEX.
Europe customers - please note - We will help if we can. We are shipping to EUROPE - as the currency exchange is currently providing benefits to EURO markets. BUT please - If in doubt about POSTAGE - Please contact us before you buy. Pref. by email. Thanks.
For certain large items (like Husqvarna Riders and Tractors) we always fully assemble and fully test these machines. Consequently, we always deliver these ourselves. These machines are subject to availability, and distance. We may NOT be prepared to undertake some distances (even within the UK mainland).
Husqvarna regulations stipulate that we must deliver Husqvarna machines personally (and perform a handover)... we therefore reserve the right restrict deliveries to reasonable distances. Exception would be for 'proficient users'.
International orders outside EUROPE are NOT currently accepted.
Read all our terms and conditions here. (opens new window)
Are you looking for the product "Zest 4 Leisure - Miami Swing - SEATMIAMI"? We offer this product in our garden centre in Pickering, North Yorkshire. You can order the product "Zest 4 Leisure - Miami Swing - SEATMIAMI" online or you can visit our garden centre in Pickering, North Yorkshire or for more information about the product "Zest 4 Leisure - Miami Swing - SEATMIAMI". We look forward to seeing you soon!