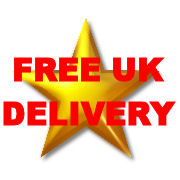 Our largest saw is one of the most powerful saws in the world, built for professional felling in the toughest dimensions. Like all Husqvarna saws, the 3120 XP« has a superior power/weight ratio. With Smart Start« and well-developed anti-vibration features and ergonomics, this large-size saw is both easy to start and operate.
Amongst the most powerful chainsaws in the world, the XP series are Husqvarna's premium chainsaws and are built with aggressive engines for the best acceleration and performance. The Husqvarna 3120 XP chainsaw is primarily built for professional felling in the trickiest of locations including, extreme logging, portable saw mill and stump work. Much the same as other Husqvarna Chainsaws, the 3120 XP is built to have superior weight/power ratio.

The saw comes with Smart Start and LowVib anti-vibration technology, meaning the chainsaw is as easy to start is it is to operate and handle. LowVib utilises anti-vibration dampeners which can absorb any vibration that may affect the users arms and hands. Smart Start allows the machine to start quickly with minimum effort thanks the the specially designed engine and start. Resistance in the starter chord is also lowered by up to 40%.

Servicing is also taken into consideration during the design process and a forged three-piece crankshaft means the machine has added durability and the crankcase is also designed to withstand high levels of rpm meaning service life is extended.
Handy inertia-activated chain brake means that and sudden movement can cause the machine to break, adding a further safety element to this model. Another ease of use feature is the colour felling marks added to the saw which enable improved felling precision.

Features to aid with servicing are an adjustable oil pump which means chain lubrication can be easily set to meet your needs. A quick release cover also saves during spark plug change or just general cleaning. The machines air filter can also be easily replaced of cleaned.


Tips:
Light saws are easier to handle if you are new to the machines.
Using the right techniques when using the chainsaw will provide a much safer and easier working environment.
Make sure you are wearing all the right safety equipment,
including safety boots, safety helmet with a visor and hearing protection, chaps and gloves.
Make sure you have the right balance between ergonomics and weight. Make sure to get the chainsaw service by a professional on a regular basis.
Husqvarna Policy Statement
Husqvarna Products are fully assembled and tested by our mechanics.
They carry a TWO year Husqvarna warranty - provided that -
YOU register your product correctly at - www.husqvarna.co.uk
They are used correctly - for the purposes that they are intended for.
They are serviced at the correct interval, by a Husqvarna Service Centre (like ourselves).
Why purchase from Steam and Moorland ?
We pride ourselves on getting it right
Steam and Moorland is a family-run business based in North Yorkshire. We pride ourselves on getting your order right first time, and good communication with our customers in order to resolve any issues. See our Testimonials Page.
Paperwork Included
Our prices include VAT, and a VAT receipt is included with all goods.
Brand

Assembly

Assembly required
Write a review about "Husqvarna 3120XP Petrol Chainsaw 36" Bar (Optional 42")"
We want to know your opinion! Write a review about the product "Husqvarna 3120XP Petrol Chainsaw 36" Bar (Optional 42")" and win a National Gardening Gift Voucher of £25 !
Delivery
Islands and Highlands. Please note we may need to charge extra for delivery on certain heavy items. Please enquire before purchasing.
For example Swallow Greenhouses delivery is limited to UK mainland, and does not cover more than 15 Miles to the North of Glasgow, and does not cover Devon and Cornwall. These areas can be covered by negotiation (on price and timescales).
Your order will be sent to you within 3 working days (UK only). We use FEDEX.
Europe customers - please note - We will help if we can. We are shipping to EUROPE - as the currency exchange is currently providing benefits to EURO markets. BUT please - If in doubt about POSTAGE - Please contact us before you buy. Pref. by email. Thanks.
For certain large items (like Husqvarna Riders and Tractors) we always fully assemble and fully test these machines. Consequently, we always deliver these ourselves. These machines are subject to availability, and distance. We may NOT be prepared to undertake some distances (even within the UK mainland).
Husqvarna regulations stipulate that we must deliver Husqvarna machines personally (and perform a handover)... we therefore reserve the right restrict deliveries to reasonable distances. Exception would be for 'proficient users'.
International orders outside EUROPE are NOT currently accepted.
Read all our terms and conditions here. (opens new window)
Are you looking for the product "Husqvarna 3120XP Petrol Chainsaw 36" Bar (Optional 42")"? We offer this product in our garden centre in Pickering, North Yorkshire. You can order the product "Husqvarna 3120XP Petrol Chainsaw 36" Bar (Optional 42")" online or you can visit our garden centre in Pickering, North Yorkshire or for more information about the product "Husqvarna 3120XP Petrol Chainsaw 36" Bar (Optional 42")". We look forward to seeing you soon!