Cub Cadet CC114TA - Tractor Lawnmower - 30 inch cut
Cub Cadet CC114TA - Tractor Lawnmower - 30 inch cut

Stock
At this time, the product is not in stock.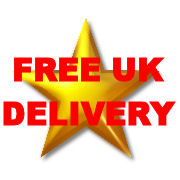 The Cub Cadet MINI-RIDER is a comfortable ride-on mower with fantastic features like the space-saving design, agility and outstanding performance. The compact MINI-RIDER CC 114 TA with electric start is equipped with a powerful 420cc Cub Cadet engine. 3-in-1 functionality means that grass clippings can be collected, discharged or mulched.
Bag Capacity: 200 litre
This Cub Cadet Rider has a large capacity grass box around twice the size of most pedestrian mowers, therefore reducing cutting time significantly.
Cutting Height Range: 5 position height adjustments.The range is between 38-95mm.Lowest height approx ¥ of an inch.
Cutting Width: 76cm/30"
This Cub Cadet Rider cuts giving a traditional, formal finish. It also features an offset deck to allow cutting right up to the lawn edges and flower beds.Engine:This Cub Cadet Rider is Electric Start and features a 420cc single cylinder Cub Cadet engine, ensuring smooth powerful and reliable use with the added benefit of an extensive service agent back up.
Power: 8,2Kw/3000rpm
Transmission: Transmatic 6 speed. Just select forward or reverse and push pedal to go.
Warranty: 3 Year Conditional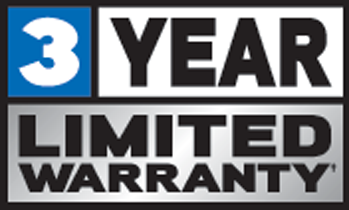 ---
Cub Cadet Warranty Statement
Cub Cadet Products are fully assembled and tested by our mechanics.
They carry a THREE year cub cadet warranty - provided that -
They are used correctly - for the purposes that they are intended for.
They are serviced at the correct interval, by a Cub Cadet Service Centre (like ourselves).
---
Ring Paul Sellars (Machinery Manager) on (01751) 475666 for questions, and to arrange the very best deal for you.
---
FREE UK Delivery with all our tractors. (See Terms)
Write a review about "Cub Cadet CC114TA - Tractor Lawnmower - 30 inch cut"
We want to know your opinion! Write a review about the product "Cub Cadet CC114TA - Tractor Lawnmower - 30 inch cut" and win a National Gardening Gift Voucher of £25 !
Delivery
Islands and Highlands. Please note we may need to charge extra for delivery on certain heavy items. Please enquire before purchasing.
For example Swallow Greenhouses delivery is limited to UK mainland, and does not cover more than 15 Miles to the North of Glasgow, and does not cover Devon and Cornwall. These areas can be covered by negotiation (on price and timescales).
Your order will be sent to you within 3 working days (UK only). We use FEDEX.
Europe customers - please note - We will help if we can. We are shipping to EUROPE - as the currency exchange is currently providing benefits to EURO markets. BUT please - If in doubt about POSTAGE - Please contact us before you buy. Pref. by email. Thanks.
For certain large items (like Husqvarna Riders and Tractors) we always fully assemble and fully test these machines. Consequently, we always deliver these ourselves. These machines are subject to availability, and distance. We may NOT be prepared to undertake some distances (even within the UK mainland).
Husqvarna regulations stipulate that we must deliver Husqvarna machines personally (and perform a handover)... we therefore reserve the right restrict deliveries to reasonable distances. Exception would be for 'proficient users'.
International orders outside EUROPE are NOT currently accepted.
Read all our terms and conditions here. (opens new window)
Are you looking for the product "Cub Cadet CC114TA - Tractor Lawnmower - 30 inch cut"? We offer this product in our garden centre in Pickering, North Yorkshire. You can order the product "Cub Cadet CC114TA - Tractor Lawnmower - 30 inch cut" online or you can visit our garden centre in Pickering, North Yorkshire or for more information about the product "Cub Cadet CC114TA - Tractor Lawnmower - 30 inch cut". We look forward to seeing you soon!