Hayter SP36 Scarifier (110J)
Hayter SP36 Scarifier (110J)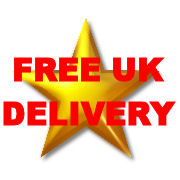 If your lawn has become discoloured due to a build-up of growth-inhibiting thatch on the surface, then this quality scarifier/lawn rake from Hayter could be the machine for you.
The æ SP36Æ Scarifier provides an easy solution to achieving the perfect lawn. Featuring a Briggs & Stratton Series 550 engine powering 15 fixed cutting blades, this machine will allow you to de-thatch and help maintain a healthy, lush lawn.
Operating width is 36cm and cutting depth is altered between 5 settings by operating a single, simple and easy to use lever. There is also a transport position allowing movement over the lawn and paving without damaging the turf or blades.
Hayter SP36 (110j ) Scarifier - Features and Benefits
Powerful Briggs & Stratton Series 550 OHV engine
Fifteen fixed-blade cutting system
Single lever height adjustment system with transport position ò 40 litre collection bag supplied as standard
Ideal for medium to large lawns
Full width OPC (Operator Presence Control) for safe and easy use
Robust, high quality steel deck
Ergonomic handlebars with comfortable and easy to use controls
Folding handlebars for compact storage
Helps maintain a healthy lush lawn


This product (Scarifier SP36) comes with a 1 year Hayter warranty.

FREE UK Delivery. (See Terms)
Write a review about "Hayter SP36 Scarifier (110J)"
We want to know your opinion! Write a review about the product "Hayter SP36 Scarifier (110J)" and win a National Gardening Gift Voucher of £25 !
Delivery
Islands and Highlands. Please note we may need to charge extra for delivery on certain heavy items. Please enquire before purchasing.
For example Swallow Greenhouses delivery is limited to UK mainland, and does not cover more than 15 Miles to the North of Glasgow, and does not cover Devon and Cornwall. These areas can be covered by negotiation (on price and timescales).
Your order will be sent to you within 3 working days (UK only). We use FEDEX.
Europe customers - please note - We will help if we can. We are shipping to EUROPE - as the currency exchange is currently providing benefits to EURO markets. BUT please - If in doubt about POSTAGE - Please contact us before you buy. Pref. by email. Thanks.
For certain large items (like Husqvarna Riders and Tractors) we always fully assemble and fully test these machines. Consequently, we always deliver these ourselves. These machines are subject to availability, and distance. We may NOT be prepared to undertake some distances (even within the UK mainland).
Husqvarna regulations stipulate that we must deliver Husqvarna machines personally (and perform a handover)... we therefore reserve the right restrict deliveries to reasonable distances. Exception would be for 'proficient users'.
International orders outside EUROPE are NOT currently accepted.
Read all our terms and conditions here. (opens new window)
Are you looking for the product "Hayter SP36 Scarifier (110J)"? We offer this product in our garden centre in Pickering, North Yorkshire. You can order the product "Hayter SP36 Scarifier (110J)" online or you can visit our garden centre in Pickering, North Yorkshire or for more information about the product "Hayter SP36 Scarifier (110J)". We look forward to seeing you soon!