Gardena Sileno City 250 - Robotic Lawnmower
Gardena Sileno City 250 - Robotic Lawnmower

Stock
At this time, the product is not in stock.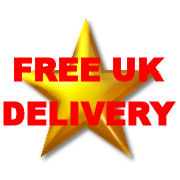 Control your lawn mower using your phone - With the Gardena Smart Sileno City 250 Cordless Robot Lawn Mower you can spend more time enjoying your garden, and less time maintaining it. The fine cuttings will remain on the lawn as a natural fertiliser, so you don't have to empty it. - You can control Smart Sileno City 250 remotely via an app, wherever you are, whenever you like. Or use Smart - Home and manage it using your voice with Alexa virtual assistant. - Easy to program - Thanks to the programming assistant the lawn mower will do the planning for you. Simply enter the lawn size and preferred mowing times, and it will calculate the mowing plan. You can also change the cut height easily - the mower offers a range from 20 to 50 mm, so you can get your lawn exactly how you want it. - With the boundary wire, the lawn mower will only mow the areas you want. Plus, thanks to the collision sensor, garden obstacles will be avoided and with the lift sensor the blades will stop immediately when the mower is lifted. So you don't have to worry about a thing.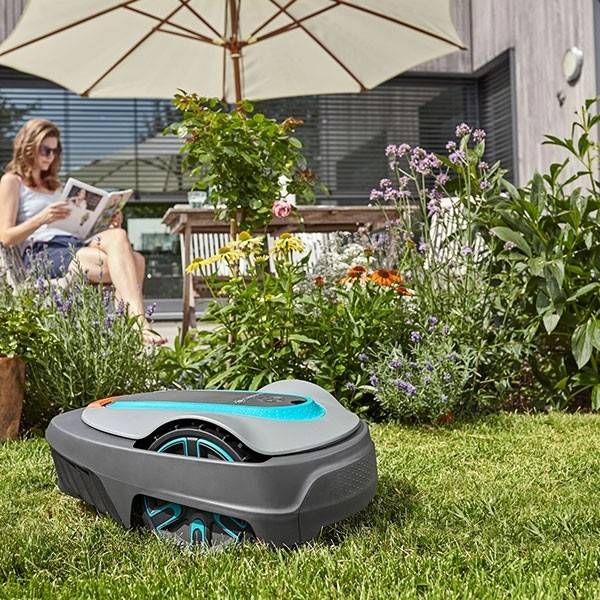 This robotic lawn mower has been specially designed for small gardens up to 250 m2. It is ideal for navigating through tighter areas. It is equipped with a durable lithium-ion battery and manages gradients of up to ± 35 % or 19°. Its working volume is approximately 60 dB, making it much quieter than conventional lawn mowers.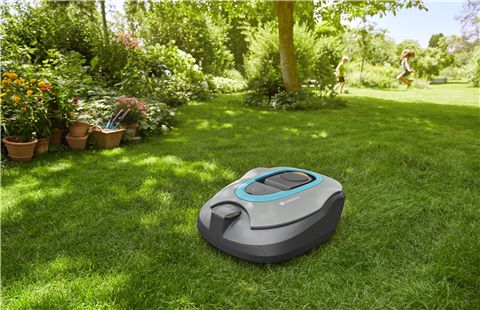 No matter the weather your Mower will continue to work through, whether it be pouring with rain or torrential winds, your mower will continue to work to ensure your garden looks immaculate. Your mower works in the rain so you don't have to.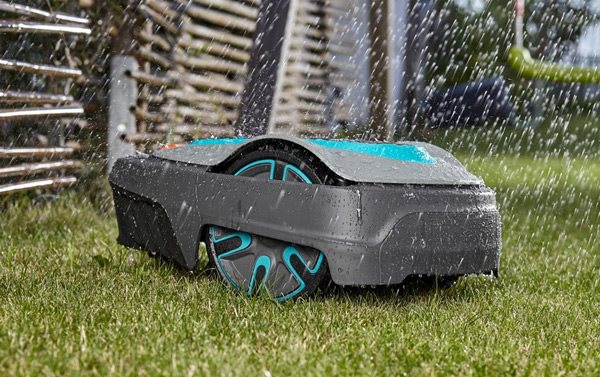 The Silencio City 250 comes with a UK plug, transformer, charging station, 150M of boundary wire, 200 pegs, and the power lead from the transformer to the charging station is 5 Metres approx.
---
Why purchase from Steam and Moorland ?
We pride ourselves on getting it right
Steam and Moorland is a family-run business based in North Yorkshire. We pride ourselves on getting your order right first time, and good communication with our customers in order to resolve any issues. See our Testimonials Page.
Paperwork Included
Our prices include VAT, and a VAT receipt is included with all goods.
Robotic Mower Experts
We have been ACTIVELY selling robotic mowers for over 10 years. We consider ourselves to be experts. Any questions - just email us.
Write a review about "Gardena Sileno City 250 - Robotic Lawnmower"
We want to know your opinion! Write a review about the product "Gardena Sileno City 250 - Robotic Lawnmower" and win a National Gardening Gift Voucher of £25 !
Delivery
Islands and Highlands. Please note we may need to charge extra for delivery on certain heavy items. Please enquire before purchasing.
For example Swallow Greenhouses delivery is limited to UK mainland, and does not cover more than 15 Miles to the North of Glasgow, and does not cover Devon and Cornwall. These areas can be covered by negotiation (on price and timescales).
Your order will be sent to you within 3 working days (UK only). We use FEDEX.
We are currently only able to deliver to UK addresses. We are no longer able to ship to Europe.
For certain large items (like Husqvarna Riders and Tractors) we always fully assemble and fully test these machines. Consequently, we always deliver these ourselves. This means that we can fulfil Husqvarna's requirement to perform an in-person handover. The only exception to this would be for "proficient users". We can deliver riders and tractors across mainland UK. Deliveries of these items within Yorkshire are FREE. Outside of Yorkshire, please contact us by phone on 01751 475666 or email us before purchasing riders and tractors to discuss delivery pricing and timescales.
Read all our terms and conditions here. (opens new window)
Are you looking for the product "Gardena Sileno City 250 - Robotic Lawnmower"? We offer this product in our garden centre in Pickering, North Yorkshire. You can order the product "Gardena Sileno City 250 - Robotic Lawnmower" online or you can visit our garden centre in Pickering, North Yorkshire or for more information about the product "Gardena Sileno City 250 - Robotic Lawnmower". We look forward to seeing you soon!