Gardena Sileno City 250 - Robotic Lawnmower
Gardena Sileno City 250 - Robotic Lawnmower

Stock
At this time, the product is not in stock.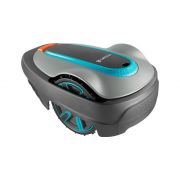 Gardena Sileno City 250 - Robotic Lawnmower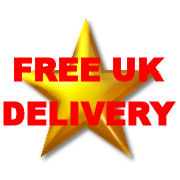 Gardena Sileno Minimo is the perfect small robotic lawn mower for a smaller lawn. It will maintain and cut lawns up to 250m² and it will cut out all the time consuming hard work required to maintain a lawn. The Gardena Sileno Minimo can easily manage all your grass cutting without your supervision - around the clock - regardless of weather conditions.
Easy To Control
The Gardena Minimo range is controlled by Bluetooth directly from your phone app and is not reliant on the Gardena Smart System. You can control or monitor your Gardena Sileno robot from up to 10 metres away, or alternatively, you can use the built in keyboard on the mower.
Quiet And Effective
The Sileno Minimo is almost silent - you'll hardly notice it at work, but you will notice that the grass is in top condition due to the extremely fine cuttings mulched into the lawn. The Minimo robotic lawnmower works in all weathers while remaining totally efficient and reliable. There is no need for a rain sensor because SILENO robot mowers cut beautifully in wet conditions without clogging or leaving messy cuttings. The cutting height can be set between 20 - 50mm.
Completely Automatic
The Sileno Minimo robot mower will operate automatically according to the mowing times and frequency that you set. This can be to suit your own routine: maybe you have children or pets on the lawn at certain times, or prefer only night-time operation - the choice is yours. The robot also handles it's recharging and returns to the base station when necessary to recharge the 18 volt Lithium-Ion batteries.
Easy To Install
The Gardena Sileno robot is designed for easy home install. The mowing area is controlled by cables that are easily laid and pegged on the lawn during installation. The cables allow the robot to recognize the boundary you set, and also the route back to the charging station. Narrow corridors can be set for linked lawns and, if necessary, to allow the mower to access the charging station located off the lawn. The cables quickly disappear into the lawn over a couple of weeks. You may need to buy additional wire or ground pegs if your garden is more complex.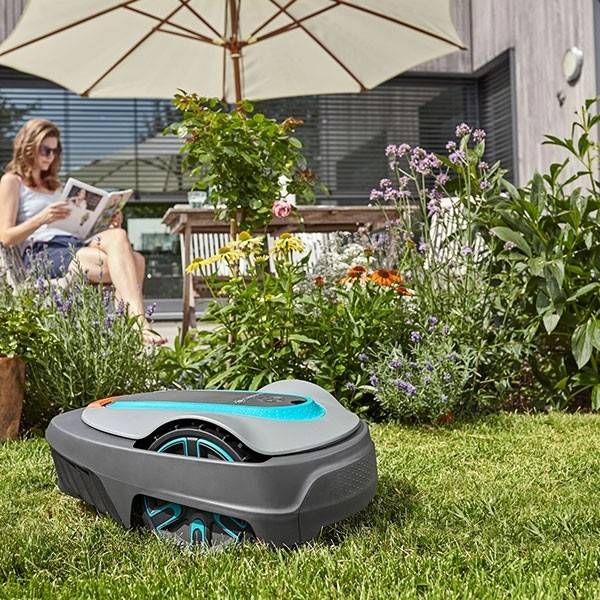 This robotic lawn mower has been specially designed for small gardens up to 250 m2. It is ideal for navigating through tighter areas. It is equipped with a durable lithium-ion battery and manages gradients of up to ± 35 % or 19°. Its working volume is approximately 60 dB, making it much quieter than conventional lawn mowers.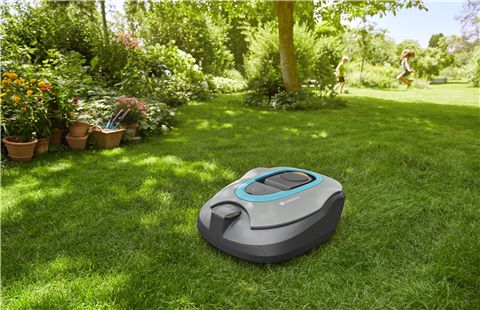 No matter the weather your Mower will continue to work through, whether it be pouring with rain or torrential winds, your mower will continue to work to ensure your garden looks immaculate. Your mower works in the rain so you don't have to.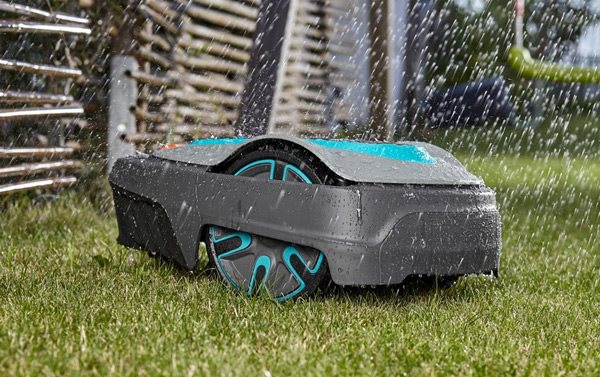 The Silencio City 250 comes with a UK plug, transformer, charging station, 150M of boundary wire, 200 pegs, and the power lead from the transformer to the charging station is 5 Metres approx.
---
Why purchase from Steam and Moorland ?
We pride ourselves on getting it right
Steam and Moorland is a family-run business based in North Yorkshire. We pride ourselves on getting your order right first time, and good communication with our customers in order to resolve any issues. See our Testimonials Page.
Paperwork Included
Our prices include VAT, and a VAT receipt is included with all goods.
Robotic Mower Experts
We have been ACTIVELY selling robotic mowers for over 10 years. We consider ourselves to be experts. Any questions - just email us.
Write a review about "Gardena Sileno City 250 - Robotic Lawnmower"
We want to know your opinion! Write a review about the product "Gardena Sileno City 250 - Robotic Lawnmower" and win a National Gardening Gift Voucher of £25 !
Delivery
Islands and Highlands. Please note we may need to charge extra for delivery on certain heavy items. Please enquire before purchasing.
For example Swallow Greenhouses delivery is limited to UK mainland, and does not cover more than 15 Miles to the North of Glasgow, and does not cover Devon and Cornwall. These areas can be covered by negotiation (on price and timescales).
Your order will be sent to you within 3 working days (UK only). We use FEDEX.
We are currently only able to deliver to UK addresses. We are no longer able to ship to Europe.
For certain large items (like Husqvarna Riders and Tractors) we always fully assemble and fully test these machines. Consequently, we always deliver these ourselves. This means that we can fulfil Husqvarna's requirement to perform an in-person handover. The only exception to this would be for "proficient users". We can deliver riders and tractors across mainland UK. Deliveries of these items within Yorkshire are FREE. Outside of Yorkshire, please contact us by phone on 01751 475666 or email us before purchasing riders and tractors to discuss delivery pricing and timescales.
Read all our terms and conditions here. (opens new window)
Are you looking for the product "Gardena Sileno City 250 - Robotic Lawnmower"? We offer this product in our garden centre in Pickering, North Yorkshire. You can order the product "Gardena Sileno City 250 - Robotic Lawnmower" online or you can visit our garden centre in Pickering, North Yorkshire or for more information about the product "Gardena Sileno City 250 - Robotic Lawnmower". We look forward to seeing you soon!