Paddy's Night LIVE 2023
It's back ! Tickets * AVAILABLE NOW * from Steam and Moorland Garden Centre - Main Tills. (CHH 09 Feb 23)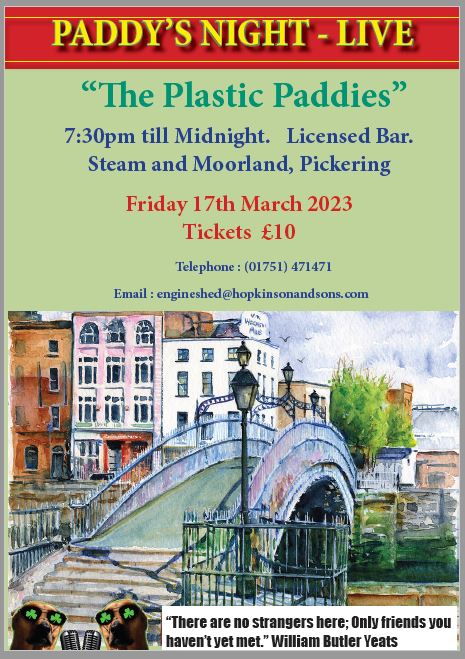 ---
Why have one poster - when you can have TWO ?
---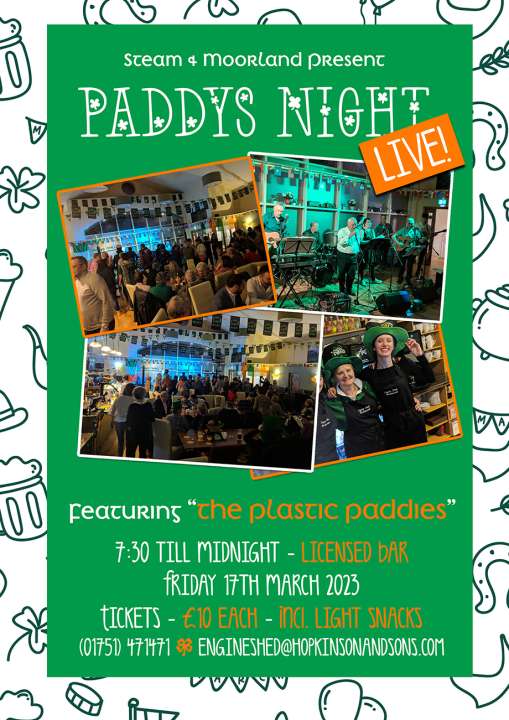 ---
Whhat does Paddy's Night at Steam and Moorland look like ?
In very many ways Paddy's Night is what YOU make of it .... We provide a great band (fantastic band), we provide good bar and service, a great place to have a party.
We have fun ... we hope YOU will too !
Here is what Paddy's night looked like in a couple of previous years.