Garden Machinery North Yorkshire
Looking for garden machinery near North Yorkshire? We display an array of garden machinery near North Yorkshire in the expansive Steam and Moorland Machinery Centre. Located half a mile away from the centre of Pickering on the A64 and close to North Yorkshire. You can visit us any day of the week with the family to have a good time in our garden centre and have a serious discussion with one of our specialists about your options for gardening electronics.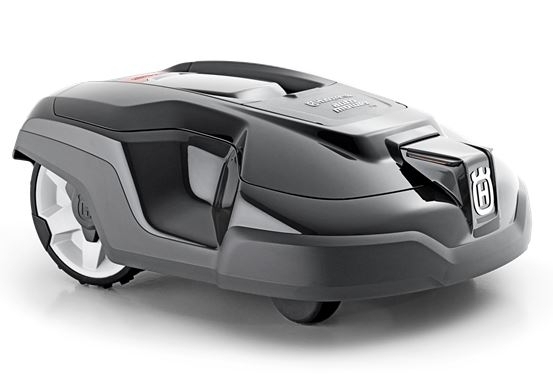 Our range of machinery for gardening
We believe in offering variety to our customers, which also allows us to satisfy more of them. Regardless of which major brand you trust with your machinery for gardening, you will find them all available in our vast range of products over at Steam and Moorland.
Mowers: We have all kinds of lawnmowers on display, including your traditional pedestrians, riders, tractors, and even those automowers. Depending on your preferences, you can get electric powered automowers that will need little supervision while they take care of your lawn, or you could go for a tractor lawnmower if you have sizeable grounds to cover and you prefer not giving your mower the controls.
Trimmers: We have a wide range of hedge cutting and trimming machines in our merchandise. They are all powered by electric motors, of course, and come in various designs and specifications so you can take the one that fits your garden's needs. Our variety of garden machinery near North Yorkshire is enticing, to say the least.
Blowers: You can also buy blowers and vacuums for a variety of brands in our displayed collections. When autumn hits and trees start shedding endless dry and dead leaves, keeping a good blower in your arsenal of gardening machinery can help you keep the garden clean of any traces of the season of sadness.
Other Machines & Parts: We have cultivators, rotavators, tillers, chainsaws, and other machinery available along with parts and accessories available in our stock for your convenience. We have hardly ever run out of stock of rider blades, machine oil, deck belts, protective kits, spare wheels, or trimmer heads, to name the most popular accessories customers approach us for.
Getting the best garden machinery near North Yorkshire at Steam & Moorland Machinery Centre
Having the right machinery for gardening available is as important as having the right plants when it comes to keeping a healthy and neat looking garden. Your lawn will need regular mowing, your shrubs and bushes will require frequent trimming and shaping, and your machines will need regular maintenance. To take care of all of these problems - and more - you require getting your garden machinery and accessories from a reliable partner.
At Steam & Moorland Machinery Centre, we have always made sure our customers get the best available in the market. That means we handpick items that provide the best value for money. Garden owners in North Yorkshire have always trusted us with delivering reliable goods and so the products we have in our inventory are often backed with manufacturer warranties and perform outstandingly.
Consult our experts for your questions about garden machinery
Often called the best place for buying garden electronics and machinery, our garden centre is filled with exciting displays of all kinds of machinery for gardening lovers and other assortments such as fencing and trellis. Our experts - available on-premises - will be more than happy to answer any questions you might have about our collection of garden machinery near North Yorkshire. Once you talk to them about your exact problems and preferences, they can guide you through your options and help you pick the right machines with the best value for your budget.
Get our gardening electronics & parts online
Our online store is open for orders, which we deliver all across the UK and in the EU. Our e-commerce style display allows you to browse through our stock using filters of your choice and see every item with its features and price. This way, you can enjoy our collection of garden machinery near North Yorkshire without leaving your desk.
Visit our machinery centre or order your picks of machinery for gardening via our online store.