Regency Suntrap Shed 6' x 10'
Regency Suntrap Shed 6' x 10'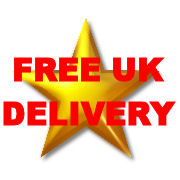 The Suntrap is a perfect choice for those who are keen on gardening, or those who do not have the space for a shed and a greenhouse. Featuring a large glazed front and an opening window for ventilation and a two tier boarded bench, this is perfect for planting and hanging your tools up in the same building. An absolutely brilliant building for your garden. This shed can come in either regular, deluxe or cedar, depending on your taste or needs.
Eaves height : 1940mm
Features include 50mm x 50mm tanalised floor joints, a fully framed mortice and tenon door, mortice lock with a key and door handle, opening window, a two tier fully boarded bench, three antique hinges and 70mm x 28mm roof framing.
This particular shed is available with two options of door placement, see these from the diagram provided and make a selection from the dropdown menu! Here is the diagram:
This shed is 6' x 10', other sizes are available on the 'Sheds and Summerhouses' section of this website.
Please select using the dropdown box to select either the regular, deluxe or cedar versions of this shed. Also if you wish to purchase the added extras; toughened glass, heavy duty flooring and/or shed installation and door placement, these are also available from the dropdown menus.
During busy times of the year, this product may take 2 weeks or longer for delivery - If you live in the Highlands/Islands please double check with us over the phone. Thank You.
Write a review about "Regency Suntrap Shed 6' x 10'"
We want to know your opinion! Write a review about the product "Regency Suntrap Shed 6' x 10'" and win a National Gardening Gift Voucher of £25 !
Delivery
Islands and Highlands. Please note we may need to charge extra for delivery on certain heavy items. Please enquire before purchasing.
For example Swallow Greenhouses delivery is limited to UK mainland, and does not cover more than 15 Miles to the North of Glasgow, and does not cover Devon and Cornwall. These areas can be covered by negotiation (on price and timescales).
Your order will be sent to you within 3 working days (UK only). We use FEDEX.
Europe customers - please note - We will help if we can. We are shipping to EUROPE - as the currency exchange is currently providing benefits to EURO markets. BUT please - If in doubt about POSTAGE - Please contact us before you buy. Pref. by email. Thanks.
For certain large items (like Husqvarna Riders and Tractors) we always fully assemble and fully test these machines. Consequently, we always deliver these ourselves. These machines are subject to availability, and distance. We may NOT be prepared to undertake some distances (even within the UK mainland).
Husqvarna regulations stipulate that we must deliver Husqvarna machines personally (and perform a handover)... we therefore reserve the right restrict deliveries to reasonable distances. Exception would be for 'proficient users'.
International orders outside EUROPE are NOT currently accepted.
Read all our terms and conditions here. (opens new window)
Are you looking for the product "Regency Suntrap Shed 6' x 10'"? We offer this product in our garden centre in Pickering, North Yorkshire. You can order the product "Regency Suntrap Shed 6' x 10'" online or you can visit our garden centre in Pickering, North Yorkshire or for more information about the product "Regency Suntrap Shed 6' x 10'". We look forward to seeing you soon!