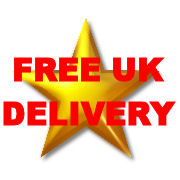 Toro's own engine,
Electric Start,
Steel Deck,
Easy Adjust Handles,
2-Point Height of Cut (HOC)/25-102mm,
2 Year Full Warranty.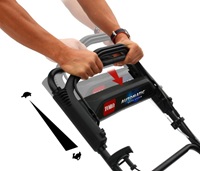 AutoMatic Drive System
This intelligent drive-technology allows you to work at your own pace – the mower is self propelled but automatically moves as quickly or as slowly as you do, continually adapting to your chosen walking speed, even on slopes.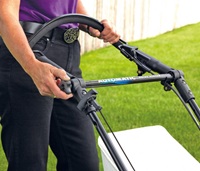 Easy Adjustable Handles
Handles that can be adjusted to fit any height with just a few simple turns – without tools or excessive force.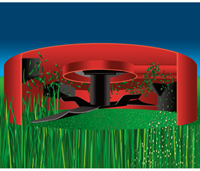 Patented Toro® Recycler® Cutting System
Recycling – Good for your Lawn, Good for the Environment The patented design of the cutting chamber and blade repeatedly chops the grass cuttings into tiny pieces and forces them back into the turf where they decompose quickly and provide nutrients and moisture to the soil. Recycling grass clippings or mulching as it's also known instead of collecting them saves you time, money and effort and is healthier for the planet.
FREE UK Delivery. (See Terms)
Write a review about "TORO 20952 48cm Steel Deck Recycler"
We want to know your opinion! Write a review about the product "TORO 20952 48cm Steel Deck Recycler" and win a National Gardening Gift Voucher of £25 !
Delivery
Islands and Highlands. Please note we may need to charge extra for delivery on certain heavy items. Please enquire before purchasing.
For example Swallow Greenhouses delivery is limited to UK mainland, and does not cover more than 15 Miles to the North of Glasgow, and does not cover Devon and Cornwall. These areas can be covered by negotiation (on price and timescales).
Your order will be sent to you within 3 working days (UK only). We use FEDEX.
Europe customers - please note - We will help if we can. We are shipping to EUROPE - as the currency exchange is currently providing benefits to EURO markets. BUT please - If in doubt about POSTAGE - Please contact us before you buy. Pref. by email. Thanks.
For certain large items (like Husqvarna Riders and Tractors) we always fully assemble and fully test these machines. Consequently, we always deliver these ourselves. These machines are subject to availability, and distance. We may NOT be prepared to undertake some distances (even within the UK mainland).
Husqvarna regulations stipulate that we must deliver Husqvarna machines personally (and perform a handover)... we therefore reserve the right restrict deliveries to reasonable distances. Exception would be for 'proficient users'.
International orders outside EUROPE are NOT currently accepted.
Read all our terms and conditions here. (opens new window)
Are you looking for the product "TORO 20952 48cm Steel Deck Recycler"? We offer this product in our garden centre in Pickering, North Yorkshire. You can order the product "TORO 20952 48cm Steel Deck Recycler" online or you can visit our garden centre in Pickering, North Yorkshire or for more information about the product "TORO 20952 48cm Steel Deck Recycler". We look forward to seeing you soon!