Eliet Maestro Petrol Chipper Shredder
Eliet Maestro Petrol Chipper Shredder
Stock
At this time, the product is not in stock.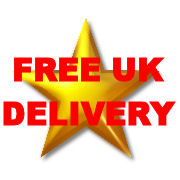 The ELIET MAESTRO offers excellent output and efficiency and a seemingly endless capacity. The chopper tackles the green waste from kitchen and garden alike. As there is a great variety of waste to be composted, the MAESTRO is perfectly able to utilise the unique ELIET Chopping principle. Due to the special configuration of the knives, not a single piece of green waste escapes.
Vegetables, fruit and garden waste can also be shreded. The high number of chopping movements produces extremely finely chopped material which is perfect for composting. The collecting bag of the shredder does a clean job, as well, and additionally allows for the easy transport of the chips to the compost container. The contents of one full collecting bag easily fills a wheel barrow.
This shredder has been designed to service your garden for years. Featuring two wheels it can easily be transported around the garden to where you need it. The wheels also absorb some of the vibration from the machine itself.
40mm Timber Capacity
5.5hp Briggs and Stratton800 Series Engine
12 RESIST Reversible Steel Knives
36,000 Chops per Minute
125 Litre Collection Box
12 Boxes an Hour Output
Feed Height: 1200mmDimensions (LxWxH): 1380x640x1260mm (54x25x50 Inch)

Storage Dimensions (LxWxH): 800x480x1040mm (31x19x41 Inch)

Noise Level: 110 db(A)

25cm Diameter Pneumatic Tyres

Weight 50kg

FREE UK Delivery. (See Terms)
Write a review about "Eliet Maestro Petrol Chipper Shredder"
We want to know your opinion! Write a review about the product "Eliet Maestro Petrol Chipper Shredder" and win a National Gardening Gift Voucher of £25 !
Delivery
Islands and Highlands. Please note we may need to charge extra for delivery on certain heavy items. Please enquire before purchasing.
For example Swallow Greenhouses delivery is limited to UK mainland, and does not cover more than 15 Miles to the North of Glasgow, and does not cover Devon and Cornwall. These areas can be covered by negotiation (on price and timescales).
Your order will be sent to you within 3 working days (UK only). We use FEDEX.
Europe customers - please note - We will help if we can. We are shipping to EUROPE - as the currency exchange is currently providing benefits to EURO markets. BUT please - If in doubt about POSTAGE - Please contact us before you buy. Pref. by email. Thanks.
For certain large items (like Husqvarna Riders and Tractors) we always fully assemble and fully test these machines. Consequently, we always deliver these ourselves. These machines are subject to availability, and distance. We may NOT be prepared to undertake some distances (even within the UK mainland).
Husqvarna regulations stipulate that we must deliver Husqvarna machines personally (and perform a handover)... we therefore reserve the right restrict deliveries to reasonable distances. Exception would be for 'proficient users'.
International orders outside EUROPE are NOT currently accepted.
Read all our terms and conditions here. (opens new window)
Are you looking for the product "Eliet Maestro Petrol Chipper Shredder"? We offer this product in our garden centre in Pickering, North Yorkshire. You can order the product "Eliet Maestro Petrol Chipper Shredder" online or you can visit our garden centre in Pickering, North Yorkshire or for more information about the product "Eliet Maestro Petrol Chipper Shredder". We look forward to seeing you soon!