Mantis 4-stroke Deluxe XP 16" Tiller and Kick Stand
Mantis 4-stroke Deluxe XP 16" Tiller and Kick Stand

Stock
At this time, the product is not in stock.
All the features and benefits of the classic Mantis Tiller/Cultivator, now with a 4-Stroke Honda Engine.
Introducing the largest, most powerful Mantis Tiller ever.
You'll get more done in less time with the new Mantis« Deluxe XP Tiller/Cultivator. It's lightweight and easier to manoeuvre than large front-tine and mid-tine tillers. The Mantis Deluxe XP Tiller features a productive 16"/ 41 cm tilling width powered with a fuel efficient 35cc four-stroke engine powered by Subaru.
New ergonomic comfort grip handles are easy on your hands. Height-adjustable handles let you choose the height most comfortable for you. A conveniently placed on/off switch makes starting and stopping the tiller simple.
This productive Tiller/Cultivator features our patented, serpentine tines that easily break through new ground and sod, compacted soil... even hard clay. At 16ö/41 cm wide, it makes short work of large gardens!
This tiller weighs just 34 pounds/15.5 kg! Once your garden is established, youÆll use the Mantis Deluxe XP Tiller/Cultivator to weed it quickly and easily.
Tines are guaranteed for LIFE against breakage. Plus, the Mantis Tiller is backed by a 5-Year Warranty!
NEW MANTIS Deluxe XP 4-Stroke Tiller
---
Features:
Wide tilling width. 16" / 41 cm tilling width makes it faster to create a garden or prepare an existing one for planting. Quickly and easily converts to a 9" / 22 cm working width.
10" / 25 cm Tilling Depth. Tills down 10" / 25 cm, chops through tough sod or hard clay soil as easily as sand and muck.
Weighs just 34 pounds / 15.5 kg. Much easier to maneuver than larger tillers.
Patented Serpentine Tines. Spin at up to 240 RPM and are guaranteed for a lifetime against breakage.
Easy-starting engine. Powerful, Subaru 4-stroke 35cc engine powers the tines twice as fast as other tillers. Requires no mixing of oil and gas, is easy to start.
Virtually Indestructible Power Train. Precision steel-cut gear system in heavy-duty cast housing for durability.
Adjustable Handle Height. Handles adjust to the height that's just right for you.
Flush-Mount Throttle. Gives you greater control. Throttle-activated centrifugal clutch means tines engage only when you squeeze the throttle. You won't have to worry about a "runaway" tiller.
Convenient Handles. Handles fold for easy transport and storage. Convenient carrying handle for easier lifting.
Soft, Comfortable Grips. Ergonomic comfort grips are easy on your hands
Convenient Kickstand. Standard equipment on Deluxe tillers. Flips up and down just like a bicycle kickstand. Lets you park your tiller anywhere.
Lifetime Guarantee Against Broken Tines. We're so confident in our patented tines if one of them ever breaks, we'll replace it for free. No matter how long you've owned your tiller.
---

Our price INCLUDES Mantis kick-stand and delivery.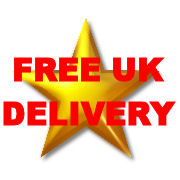 Write a review about "Mantis 4-stroke Deluxe XP 16" Tiller and Kick Stand"
We want to know your opinion! Write a review about the product "Mantis 4-stroke Deluxe XP 16" Tiller and Kick Stand" and win a National Gardening Gift Voucher of £25 !
Delivery
Islands and Highlands. Please note we may need to charge extra for delivery on certain heavy items. Please enquire before purchasing.
For example Swallow Greenhouses delivery is limited to UK mainland, and does not cover more than 15 Miles to the North of Glasgow, and does not cover Devon and Cornwall. These areas can be covered by negotiation (on price and timescales).
Your order will be sent to you within 3 working days (UK only). We use FEDEX.
Europe customers - please note - We will help if we can. We are shipping to EUROPE - as the currency exchange is currently providing benefits to EURO markets. BUT please - If in doubt about POSTAGE - Please contact us before you buy. Pref. by email. Thanks.
For certain large items (like Husqvarna Riders and Tractors) we always fully assemble and fully test these machines. Consequently, we always deliver these ourselves. These machines are subject to availability, and distance. We may NOT be prepared to undertake some distances (even within the UK mainland).
Husqvarna regulations stipulate that we must deliver Husqvarna machines personally (and perform a handover)... we therefore reserve the right restrict deliveries to reasonable distances. Exception would be for 'proficient users'.
International orders outside EUROPE are NOT currently accepted.
Read all our terms and conditions here. (opens new window)
Are you looking for the product "Mantis 4-stroke Deluxe XP 16" Tiller and Kick Stand"? We offer this product in our garden centre in Pickering, North Yorkshire. You can order the product "Mantis 4-stroke Deluxe XP 16" Tiller and Kick Stand" online or you can visit our garden centre in Pickering, North Yorkshire or for more information about the product "Mantis 4-stroke Deluxe XP 16" Tiller and Kick Stand". We look forward to seeing you soon!