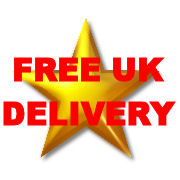 The DL 96 T is a special edition lawn tractor and the entry-level machine in MTD's "Beige" line.
Powered by a reliable 420cc MTD overhead valve single cylinder engine, the MTD DL 96 T is a practical and robust lawn tractor which delivers smooth, quiet and efficient performance, ideal for gardens up to 2500 square metres in size.
Equipped with a 96cm (38") twin-bladed cutter deck, this side discharge garden tractor can cope with a variety of grass conditions at a higher work rate than a rear collect lawn tractor. It is also equipped with MTD's innovative shift-on-the-go transmatic transmission which allows smooth 'change on the move' acceleration from neutral to a selectable top speed by simply depressing the foot pedal to allow efficient and safe operation in confined areas. The cutting height can be adjusted through five stages between 30-95mm to suit conditions and the desired lawn finish.
The rugged steel construction and powerful MTD engine combine to transform the DL 96 T into the perfect year-round workhorse when towing one of the many accesories available. Large wheels and a heavy-duty front axle make this lawn tractor suitable for rougher ground such as orchards and paddocks.
The notably tight turning radius of 18" / 46cm make this lawn tractor ideal for mowing in tight spaces and around obstacles, whilst turf saving tyres prevent damage to the lawn.
Write a review about "MTD 76 30" CUT TRACTOR LAWNMOWER"
We want to know your opinion! Write a review about the product "MTD 76 30" CUT TRACTOR LAWNMOWER" and win a National Gardening Gift Voucher of £25 !
Delivery
Islands and Highlands. Please note we may need to charge extra for delivery on certain heavy items. Please enquire before purchasing.
For example Swallow Greenhouses delivery is limited to UK mainland, and does not cover more than 15 Miles to the North of Glasgow, and does not cover Devon and Cornwall. These areas can be covered by negotiation (on price and timescales).
Your order will be sent to you within 3 working days (UK only). We use FEDEX.
Europe customers - please note - We will help if we can. We are shipping to EUROPE - as the currency exchange is currently providing benefits to EURO markets. BUT please - If in doubt about POSTAGE - Please contact us before you buy. Pref. by email. Thanks.
For certain large items (like Husqvarna Riders and Tractors) we always fully assemble and fully test these machines. Consequently, we always deliver these ourselves. These machines are subject to availability, and distance. We may NOT be prepared to undertake some distances (even within the UK mainland).
Husqvarna regulations stipulate that we must deliver Husqvarna machines personally (and perform a handover)... we therefore reserve the right restrict deliveries to reasonable distances. Exception would be for 'proficient users'.
International orders outside EUROPE are NOT currently accepted.
Read all our terms and conditions here. (opens new window)
Are you looking for the product "MTD 76 30" CUT TRACTOR LAWNMOWER"? We offer this product in our garden centre in Pickering, North Yorkshire. You can order the product "MTD 76 30" CUT TRACTOR LAWNMOWER" online or you can visit our garden centre in Pickering, North Yorkshire or for more information about the product "MTD 76 30" CUT TRACTOR LAWNMOWER". We look forward to seeing you soon!