Atco Clipper 20 50cm Cylinder Lawnmower
Atco Clipper 20 50cm Cylinder Lawnmower

Stock
At this time, the product is not in stock.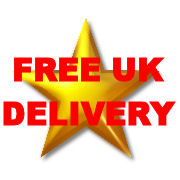 For the finest of lawns you need the finest of mowers and nothing beats the finish achieved by a traditional cylinder mower. There are three outstanding models in this sector of the Atco range: Clipper 16, Clipper 20 and Clipper 20 Club.
The Atco Clipper 20 is fitted with a recoil start Briggs & Stratton 4-stroke engine, has power drive and a centrifugal clutch with variable forward speed controlled by the engine throttle.
At the heart of this machine is the cutting cylinder. Our Clipper 20 has a cylinder with 6 steel blades which produces 113 cuts per metre. A single control point allows infinitely variable adjustment within a cutting height range of 7mm-30mm.
A manicured lawn really needs classic stripes to show it off to perfection. Steel front and rear rollers fitted to Clipper mowers provide those stripes with no additional effort.
Atco cylinder mowers combine advanced lawn mowing technology, component durability and outstanding performance to deliver a finish truly deserving of our maxim - the finest cut of all.
Engine
Engine Brand
Briggs & Stratton
Drive
Cutting
Cutting Heights
7-30mm (Variable within Range)
Cutting Cylinder
Steel – 6 blades
Cutting Height Adjustment
Single Lever
Collector
Polypropylene 62 litres
General
Collapsible Handles
Quick Release
Safety Features
Operator Presence Control
Why purchase from Steam and Moorland ?
We pride ourselves on getting it right
Steam and Moorland is a family-run business based in North Yorkshire. We pride ourselves on getting your order right first time, and good communication with our customers in order to resolve any issues. See our Testimonials Page.
Paperwork Included
Our prices include VAT, and a VAT receipt is included with all goods.
Write a review about "Atco Clipper 20 50cm Cylinder Lawnmower"
We want to know your opinion! Write a review about the product "Atco Clipper 20 50cm Cylinder Lawnmower" and win a National Gardening Gift Voucher of £25 !
Delivery
Islands and Highlands. Please note we may need to charge extra for delivery on certain heavy items. Please enquire before purchasing.
For example Swallow Greenhouses delivery is limited to UK mainland, and does not cover more than 15 Miles to the North of Glasgow, and does not cover Devon and Cornwall. These areas can be covered by negotiation (on price and timescales).
Your order will be sent to you within 3 working days (UK only). We use FEDEX.
We are currently only able to deliver to UK addresses. We are no longer able to ship to Europe.
For certain large items (like Husqvarna Riders and Tractors) we always fully assemble and fully test these machines. Consequently, we always deliver these ourselves. This means that we can fulfil Husqvarna's requirement to perform an in-person handover. The only exception to this would be for "proficient users". We can deliver riders and tractors across mainland UK. Deliveries of these items within Yorkshire are FREE. Outside of Yorkshire, please contact us by phone on 01751 475666 or email us before purchasing riders and tractors to discuss delivery pricing and timescales.
Read all our terms and conditions here. (opens new window)
Are you looking for the product "Atco Clipper 20 50cm Cylinder Lawnmower"? We offer this product in our garden centre in Pickering, North Yorkshire. You can order the product "Atco Clipper 20 50cm Cylinder Lawnmower" online or you can visit our garden centre in Pickering, North Yorkshire or for more information about the product "Atco Clipper 20 50cm Cylinder Lawnmower". We look forward to seeing you soon!