Husqvarna 372XP Petrol Chainsaw with 20" bar
Husqvarna 372XP Petrol Chainsaw with 20" bar

Stock
At this time, the product is not in stock.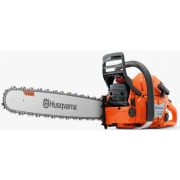 Husqvarna 372XP Petrol Chainsaw with 20" bar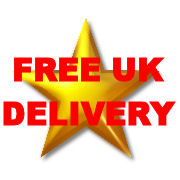 Professional Chainsaw

Husqvarna 372XP Productivity in it's optimal form. 4.3 cu.inch / 70.7 cm│ 15-28" / 38-70 cm 13.4 lbs / 6.1 kg.
Husqvarna 372XP is a true professional saw in the larger mid-size class, built for very demanding applications. The crankcase and crankshaft are extra heavy-duty and the carburettor has vibration damping in order to handle high speeds and high loads. The saw combines low weight, high power and rapid acceleration with flexible operation. The XPG model has both heated handles and carburettor.
Air Injection Centrifugal air cleaning system for reduced wear and longer operating time between filter cleanings.
LowVib Effective anti-vibration dampeners absorb vibration, sparing the user's arms and hands.
Side-mounted chain tensioner Side-mounted chain tensioner makes chain adjustment quick and easy.
Three-piece crankshaft Forged three-piece crankshaft for maximum durability for the toughest applications.
Magnesium crankcase Sturdily built crankcase withstands high rpms and tough professional use, ensuring a long service life.
Easy to work with The slim body, high centre of gravity and flat underside make our saws easy to work with.
Husqvarna Policy Statement
Husqvarna Products are fully assembled and tested by our mechanics.
They carry a TWO year Husqvarna warranty - provided that -
YOU register your product correctly at - www.husqvarna.co.uk
They are used correctly - for the purposes that they are intended for.
They are serviced at the correct interval, by a Husqvarna Service Centre (like ourselves).
Why purchase from Steam and Moorland ?
We pride ourselves on getting it right
Steam and Moorland is a family-run business based in North Yorkshire. We pride ourselves on getting your order right first time, and good communication with our customers in order to resolve any issues. See our Testimonials Page.
Paperwork Included
Our prices include VAT, and a VAT receipt is included with all goods.
Write a review about "Husqvarna 372XP Petrol Chainsaw with 20" bar"
We want to know your opinion! Write a review about the product "Husqvarna 372XP Petrol Chainsaw with 20" bar" and win a National Gardening Gift Voucher of £25 !
Delivery
Islands and Highlands. Please note we may need to charge extra for delivery on certain heavy items. Please enquire before purchasing.
For example Swallow Greenhouses delivery is limited to UK mainland, and does not cover more than 15 Miles to the North of Glasgow, and does not cover Devon and Cornwall. These areas can be covered by negotiation (on price and timescales).
Your order will be sent to you within 3 working days (UK only). We use FEDEX.
We are currently only able to deliver to UK addresses. We are no longer able to ship to Europe.
For certain large items (like Husqvarna Riders and Tractors) we always fully assemble and fully test these machines. Consequently, we always deliver these ourselves. This means that we can fulfil Husqvarna's requirement to perform an in-person handover. The only exception to this would be for "proficient users". We can deliver riders and tractors across mainland UK. Deliveries of these items within Yorkshire are FREE. Outside of Yorkshire, please contact us by phone on 01751 475666 or email us before purchasing riders and tractors to discuss delivery pricing and timescales.
Read all our terms and conditions here. (opens new window)
Are you looking for the product "Husqvarna 372XP Petrol Chainsaw with 20" bar"? We offer this product in our garden centre in Pickering, North Yorkshire. You can order the product "Husqvarna 372XP Petrol Chainsaw with 20" bar" online or you can visit our garden centre in Pickering, North Yorkshire or for more information about the product "Husqvarna 372XP Petrol Chainsaw with 20" bar". We look forward to seeing you soon!