Zest 4 Leisure Broxton gazebo
Zest 4 Leisure Broxton gazebo

Stock
At this time, the product is not in stock.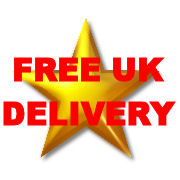 Offering the perfect protection come rain or shine, this sturdy wooden Gazebo from Zest 4 Leisure is the perfect to addition to any garden or outdoor space when entertaining friends and family. It features a strong slatted roof, open entrance and side panel frame with a shelf all the way round which is handy for storing cutlery and serving plates nearby. It also comes with a 10 year anti-rot guarantee so it is sure to last for many years to come. W2.2m x D2.20m x H2.49m
Unfortunately due to the size and distance involved there is a courier surcharge for the following post code areas: AB 1-9, 13-14, 22-23, 30-39, 41-45, 51-56, IV 1-56, KA 27-28, KW 1-14, FK 19-21, PA 20-39, PH 11-40.
If you are in any of these postcode areas please add the surcharge in the "Shipping to Extended Postcodes" Option Box.
REMEMBER - Free UK shipping - Terms
Write a review about "Zest 4 Leisure Broxton gazebo"
We want to know your opinion! Write a review about the product "Zest 4 Leisure Broxton gazebo" and win a National Gardening Gift Voucher of £25 !
Delivery
Islands and Highlands. Please note we may need to charge extra for delivery on certain heavy items. Please enquire before purchasing.
For example Swallow Greenhouses delivery is limited to UK mainland, and does not cover more than 15 Miles to the North of Glasgow, and does not cover Devon and Cornwall. These areas can be covered by negotiation (on price and timescales).
Your order will be sent to you within 3 working days (UK only). We use FEDEX.
Europe customers - please note - We will help if we can. We are shipping to EUROPE - as the currency exchange is currently providing benefits to EURO markets. BUT please - If in doubt about POSTAGE - Please contact us before you buy. Pref. by email. Thanks.
For certain large items (like Husqvarna Riders and Tractors) we always fully assemble and fully test these machines. Consequently, we always deliver these ourselves. These machines are subject to availability, and distance. We may NOT be prepared to undertake some distances (even within the UK mainland).
Husqvarna regulations stipulate that we must deliver Husqvarna machines personally (and perform a handover)... we therefore reserve the right restrict deliveries to reasonable distances. Exception would be for 'proficient users'.
International orders outside EUROPE are NOT currently accepted.
Read all our terms and conditions here. (opens new window)
Are you looking for the product "Zest 4 Leisure Broxton gazebo"? We offer this product in our garden centre in Pickering, North Yorkshire. You can order the product "Zest 4 Leisure Broxton gazebo" online or you can visit our garden centre in Pickering, North Yorkshire or for more information about the product "Zest 4 Leisure Broxton gazebo". We look forward to seeing you soon!