Toro 21766 AWD mower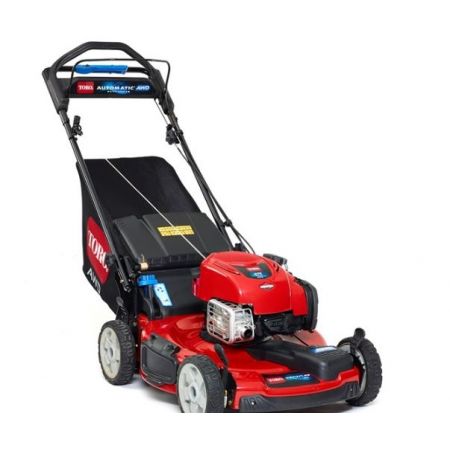 Short description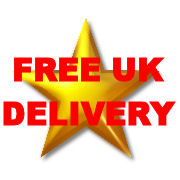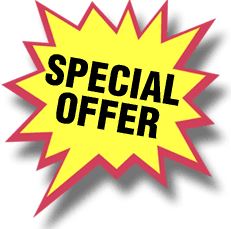 Side-discharge, mulching and bagging offered as standard
Premium-quality 4-stroke OHV engine from Briggs & Stratton
Extra-wide cut for the fast coverage of substantial areas
AutoMatic drive for effortless mowing up to a speed of 4mph
Recycle-on-Demand – switch between bagging and mulching at the flick of a lever
Long-lasting, heavy gauge, rolled-edge steel deck
Four-point height-of-cut adjustment
Easy-pull starter
FREE UK Delivery. (See Terms)
Stock
At this time, the product is not in stock.
Toro 21766 AWD mower
Short description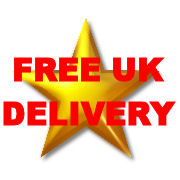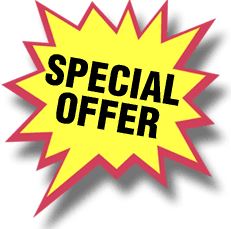 Side-discharge, mulching and bagging offered as standard
Premium-quality 4-stroke OHV engine from Briggs & Stratton
Extra-wide cut for the fast coverage of substantial areas
AutoMatic drive for effortless mowing up to a speed of 4mph
Recycle-on-Demand – switch between bagging and mulching at the flick of a lever
Long-lasting, heavy gauge, rolled-edge steel deck
Four-point height-of-cut adjustment
Easy-pull starter
FREE UK Delivery. (See Terms)
Stock
At this time, the product is not in stock.
Flexibility-of-use, rock-solid build-quality and high-performance operation are the key characteristics of this high-specification petrol rotary mower from U.S. manufacturers Toro.

It offers the following mowing-modes: bagging, mulching and side-discharge. Bagging is ideal for average grass-lengths; mulching will achieve great results on short grass; and side-discharge comes into its own on very long grass – you'll be able to deal with whatever conditions you're faced with.

The Toro 21766 Steel-Deck Petrol Recycler Lawn Mower comes equipped with a Briggs & Stratton 675-Series engine; a 190cc air-cooled four-stroke motor with a Maxi-Clean automotive-style air-filter for longevity; and B & S's Prime 'n' Pull technology for consistent first-pull starts.

An OHV-type configuration works to reduce fuel-consumption, noise and vibration; while mechanical torque controls serves-up that extra bit of power when it's needed.

Offering a huge 55cm width-of-cut and supplied with a roomy 60-litre grassbag, the Toro 20960 will cover a substantial lawn or smaller paddock area with impressive rapidity.

It incorporates Toro's AutoMatic variable-speed transmission (ADS); a high-end feature that means the mower automatically adjusts to match the operator's preferred walking-pace; and it offers no-tools switching between collection and mulching, so you'll lose almost no time at all when changing modes.

So as to enhance durability, this model has been constructed around a rugged steel cutter-deck.
FREE UK Delivery. (See Terms)
Write a review about "Toro 21766 AWD mower"
We want to know your opinion! Write a review about the product "Toro 21766 AWD mower" and win a National Gardening Gift Voucher of £25 !
Delivery
Islands and Highlands. Please note we may need to charge extra for delivery on certain heavy items. Please enquire before purchasing.
For example Swallow Greenhouses delivery is limited to UK mainland, and does not cover more than 15 Miles to the North of Glasgow, and does not cover Devon and Cornwall. These areas can be covered by negotiation (on price and timescales).
Your order will be sent to you within 3 working days (UK only). We use FEDEX.
We are currently only able to deliver to UK addresses. We are no longer able to ship to Europe.
For certain large items (like Husqvarna Riders and Tractors) we always fully assemble and fully test these machines. Consequently, we always deliver these ourselves. This means that we can fulfil Husqvarna's requirement to perform an in-person handover. The only exception to this would be for "proficient users". We can deliver riders and tractors across mainland UK. Deliveries of these items within Yorkshire are FREE. Outside of Yorkshire, please contact us by phone on 01751 475666 or email us before purchasing riders and tractors to discuss delivery pricing and timescales.
Read all our terms and conditions here. (opens new window)
Are you looking for the product "Toro 21766 AWD mower"? We offer this product in our garden centre in Pickering, North Yorkshire. You can order the product "Toro 21766 AWD mower" online or you can visit our garden centre in Pickering, North Yorkshire or for more information about the product "Toro 21766 AWD mower". We look forward to seeing you soon!