Gardena Sileno City 500 - Robotic Lawnmower
Gardena Sileno City 500 - Robotic Lawnmower

Stock
At this time, the product is not in stock.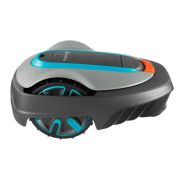 Gardena Sileno City 500 - Robotic Lawnmower
A new way to take care of the lawn in a simple, comfortable, natural and practical way, with the Gardena Sileno City 500 lawn mower robot is possible. Compact, solid structure , cutting-edge technological components , programming by setting up the control panel , make the Sileno City 500 a prestigious and coveted fixture for both domestic and professional use . Buy a robot to cut the grassit means totally changing the way to care for your garden, taking more time for yourself, allowing yourself more relaxation. Let's see the main features of this robot in the specific components:
Engine powered by 18 V lithium ion battery - 2.1 Ah silent, powerful, able to work independently for about 65 minutes
Charging station with flexible workstation
Low voltage cable for charging station 5 meters long
Energy-saving work mode
150 m perimeter cable that delimits the work area - 200 fixing pegs, 1 joint and 3 connectors
LCD display with programming menu - Anti-theft system with PIN code entry
Software updates that are easy to install
Provided sensors : anti-collision, lifting and overturning
Cutting system with 3 blade disc - cutting height adjustable from 20 to 50 mm with knob
Upper door to protect the display, the cutting knob and the "On / Off" button
Washing the robot by connecting to the garden rubber hose WITHOUT the use of a cleaner
n. 2 remote start settings
The cut grass is released directly on the ground as a natural fertilizer, without the need to collect it, saving time and effort. Gardena recommends using the robot to cut grass up to 4 cm in height.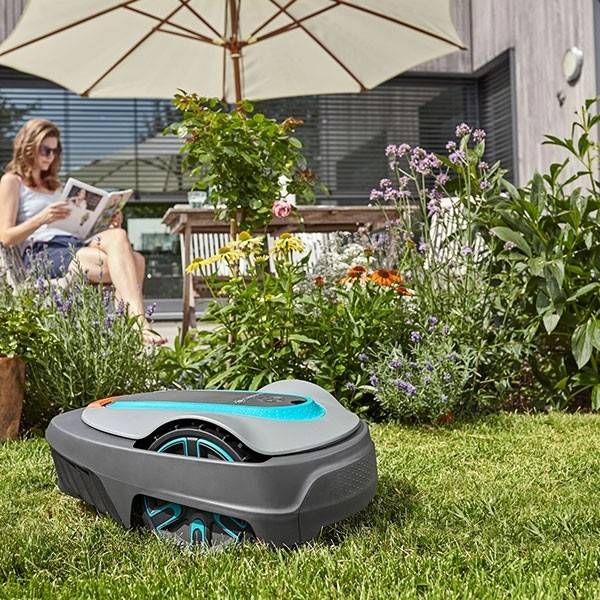 This robotic lawn mower has been specially designed for small gardens up to 500 m2. It is ideal for navigating through tighter areas. It is equipped with a durable lithium-ion battery and manages gradients of up to ± 35 % or 19°. Its working volume is approximately 60 dB, making it much quieter than conventional lawn mowers.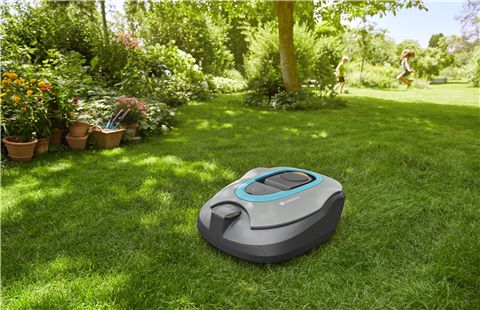 No matter the weather your Mower will continue to work through, whether it be pouring with rain or torrential winds, your mower will continue to work to ensure your garden looks immaculate. Your mower works in the rain so you don't have to.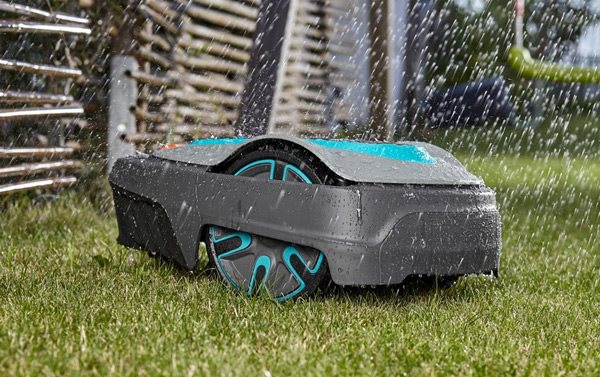 The Silencio City 500 comes with a UK plug, transformer, charging station, 150M of boundary wire, 200 pegs, and the power lead from the transformer to the charging station is 5 Metres approx.
---
Why purchase from Steam and Moorland ?
We pride ourselves on getting it right
Steam and Moorland is a family-run business based in North Yorkshire. We pride ourselves on getting your order right first time, and good communication with our customers in order to resolve any issues. See our Testimonials Page.
Paperwork Included
Our prices include VAT, and a VAT receipt is included with all goods.
Robotic Mower Experts
We have been ACTIVELY selling robotic mowers for over 10 years. We consider ourselves to be experts. Any questions - just email us.
Write a review about "Gardena Sileno City 500 - Robotic Lawnmower"
We want to know your opinion! Write a review about the product "Gardena Sileno City 500 - Robotic Lawnmower" and win a National Gardening Gift Voucher of £25 !
Delivery
Islands and Highlands. Please note we may need to charge extra for delivery on certain heavy items. Please enquire before purchasing.
For example Swallow Greenhouses delivery is limited to UK mainland, and does not cover more than 15 Miles to the North of Glasgow, and does not cover Devon and Cornwall. These areas can be covered by negotiation (on price and timescales).
Your order will be sent to you within 3 working days (UK only). We use FEDEX.
We are currently only able to deliver to UK addresses. We are no longer able to ship to Europe.
For certain large items (like Husqvarna Riders and Tractors) we always fully assemble and fully test these machines. Consequently, we always deliver these ourselves. This means that we can fulfil Husqvarna's requirement to perform an in-person handover. The only exception to this would be for "proficient users". We can deliver riders and tractors across mainland UK. Deliveries of these items within Yorkshire are FREE. Outside of Yorkshire, please contact us by phone on 01751 475666 or email us before purchasing riders and tractors to discuss delivery pricing and timescales.
Read all our terms and conditions here. (opens new window)
Are you looking for the product "Gardena Sileno City 500 - Robotic Lawnmower"? We offer this product in our garden centre in Pickering, North Yorkshire. You can order the product "Gardena Sileno City 500 - Robotic Lawnmower" online or you can visit our garden centre in Pickering, North Yorkshire or for more information about the product "Gardena Sileno City 500 - Robotic Lawnmower". We look forward to seeing you soon!