Juliana Urban City Greenhouse

PERFECT FOR URBAN GARDENING
Introducing the Juliana Urban series, perfect for urban gardening. Now you can grow hard to find vegetables and herbs right on your balcony or courtyard.
With the Urban series you will have the option to pursue your gardening interests and exercise your green fingers, even without a big garden.
Juliana Urban is the perfect fit for your balcony, terrace, against the wall or in the city garden.
No matter where you put it, you will be able to pursue the experience of growing your own herbs and spices.
Two removable plant shelves allow you to take your herbs straight to the kitchen or dining table.
Vertical
The Juliana Vertical is a mini greenhouse that will fit almost anywhere. In Juliana Vertical you will have room for your plants and at the same time still have a small working space for you gardening tools or potting up.
Balcony
The Juliana Balcony is a mini greenhouse designed for urban gardening. You can attach your Juliana Balcony on the rails of the balcony or mount it on the wall with the supplied brackets.
City Greenhouse
The Juliana City is a mini greenhouse, part of our urban range. Four sturdy wheels allow you to move the City Greenhouse to the sunny spot on your balcony and to take it with you if you move home.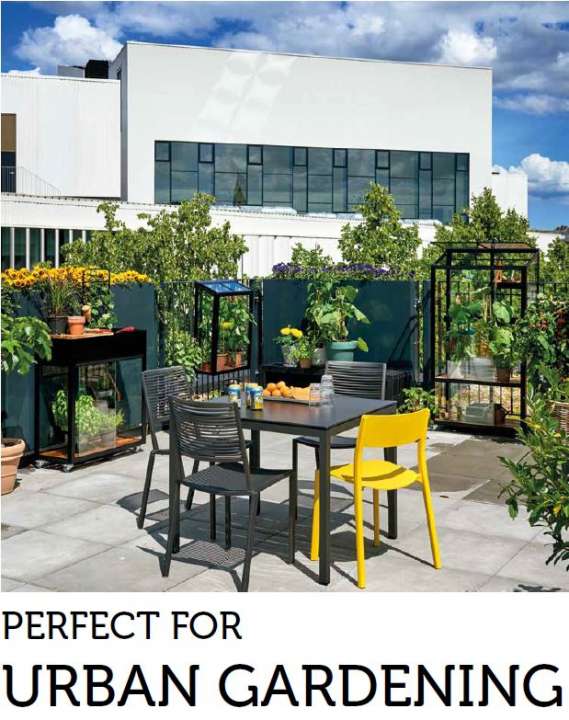 ​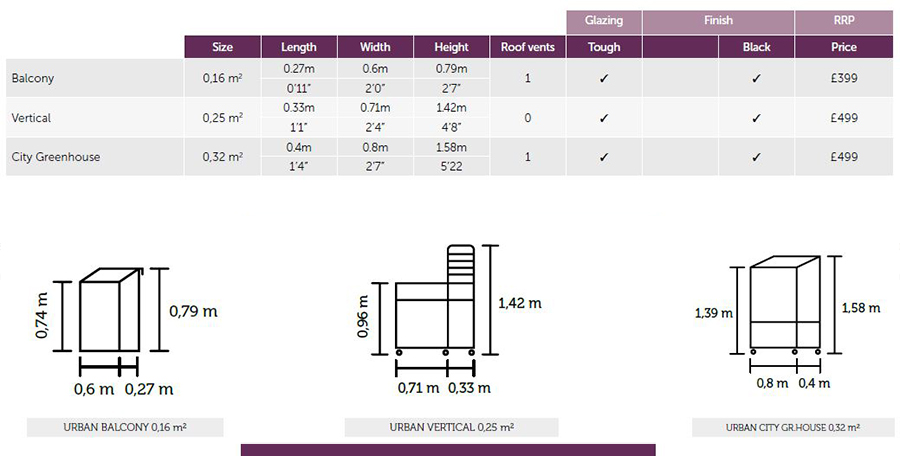 Write a review about "Juliana URBAN City Greenhouse"
We want to know your opinion! Write a review about the product "Juliana URBAN City Greenhouse" and win a National Gardening Gift Voucher of £25 !
Delivery
Islands and Highlands. Please note we may need to charge extra for delivery on certain heavy items. Please enquire before purchasing.
For example Swallow Greenhouses delivery is limited to UK mainland, and does not cover more than 15 Miles to the North of Glasgow, and does not cover Devon and Cornwall. These areas can be covered by negotiation (on price and timescales).
Your order will be sent to you within 3 working days (UK only). We use FEDEX.
We are currently only able to deliver to UK addresses. We are no longer able to ship to Europe.
For certain large items (like Husqvarna Riders and Tractors) we always fully assemble and fully test these machines. Consequently, we always deliver these ourselves. This means that we can fulfil Husqvarna's requirement to perform an in-person handover. The only exception to this would be for "proficient users". We can deliver riders and tractors across mainland UK. Deliveries of these items within Yorkshire are FREE. Outside of Yorkshire, please contact us by phone on 01751 475666 or email us before purchasing riders and tractors to discuss delivery pricing and timescales.
Read all our terms and conditions here. (opens new window)
Are you looking for the product "Juliana URBAN City Greenhouse"? We offer this product in our garden centre in Pickering, North Yorkshire. You can order the product "Juliana URBAN City Greenhouse" online or you can visit our garden centre in Pickering, North Yorkshire or for more information about the product "Juliana URBAN City Greenhouse". We look forward to seeing you soon!