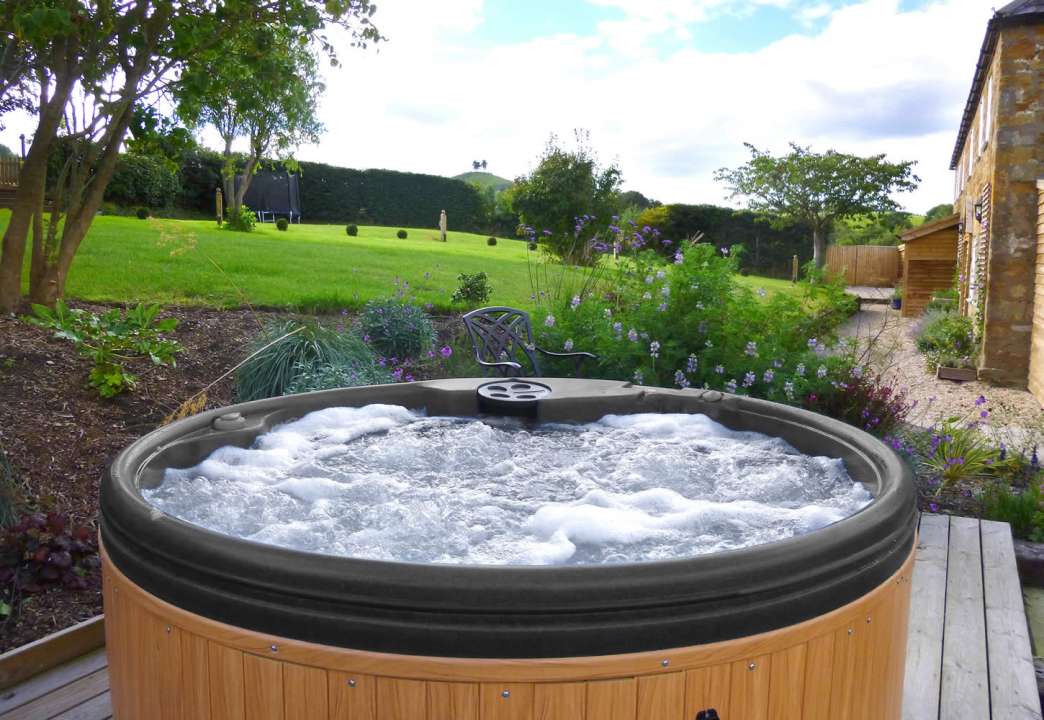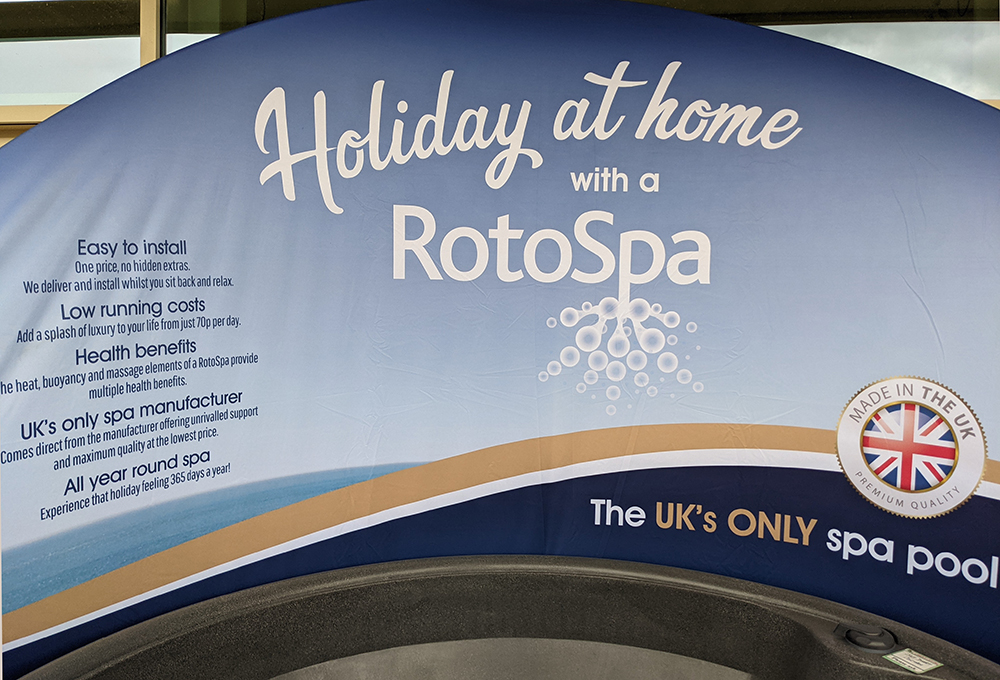 Specifications
The QuatroSpa provides smooth, full depth seating and a generous foot well for the most natural resting position. Whether you're wanting to get the family together, or you want to be the host with the most, the QuatroSpa is renowned for its ability to bring people together. The reclining therapy seat, with 15 point ultra-blast jet and a considered functional massage system provides maximum relaxation. The entry step offers easy access and doubles as a child seat. Its unique design means it is truly portable, hard wearing and economical.
Size 2000mm diameter x 740mm deep
Dry weight 160kg (1160kg filled)
Water capacity 1000 Litres
Seating 5-6 Persons with master seat and bench seating area
Electrical supply 240V 13 amp 'plug & play'or alternative 240V 16 amp hard wired
Pump 2HP, Hi-Flow 2 speed pump (2 pumps in 1)
Air blower spa system-
Ozone sanitation Yes
Heating 2kW Titanium corrosion resistant heating element
Filtration Auto cleanse smart filtration
12 colour fading light with illuminated controlsYes
Digital lockable touch padYes
Intelligent PowerSmart spa control system
Incorporating dynamic thermal tuning, programmable sleep period
Jets11 x luxury hydro jet package including:
• 1 x 15 jet ultra master massage
• 6 x directional turbo jets
• 2 x 4" directional pulse jets
• 2 x 4" adjustable rotational pulse jets
Drinks tray
Headrests-
'Silent' air control system
Adjusts air stream in hydro jets, increasing massage intensity
Unique ROTO-THERM spa insulation
Throughout entire cabinet, spa base and rear of spa shell
Thermal full foam lockable hard cover
Why order from Steam and Moorland ?
We are a family-run business based in North Yorkshire, we endeavour to "get it right first time", but we are also reactive and tenacious in getting any problems sorted for you.
When you order from us, we will quickly establish your "lead time" for manufacture and delivery. (Store Code SMGC02). If you wish for more accurate information prior to ordering - Please just telephone us on (01751) 471471.
Do I need a flat BASE ?
The base is important, it needs to be flat, sturdy and strong, and have electric socket nearby.
Do I need to Install it ?
No. Our price includes delivery installation and set up and handover.
Options ?
Upon receipt of your order (or deposit), we will contact you to check on the following OPTIONS ...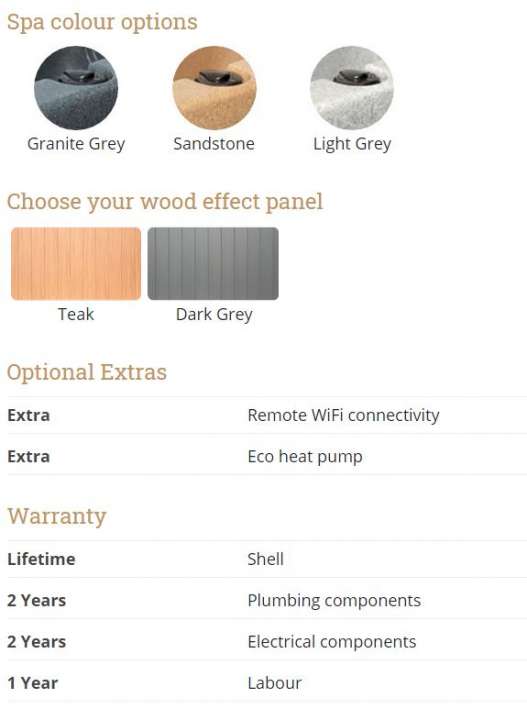 .
Write a review about "RotoSpa - The Quatro"
We want to know your opinion! Write a review about the product "RotoSpa - The Quatro" and win a National Gardening Gift Voucher of £25 !
Delivery
Islands and Highlands. Please note we may need to charge extra for delivery on certain heavy items. Please enquire before purchasing.
For example Swallow Greenhouses delivery is limited to UK mainland, and does not cover more than 15 Miles to the North of Glasgow, and does not cover Devon and Cornwall. These areas can be covered by negotiation (on price and timescales).
Your order will be sent to you within 3 working days (UK only). We use FEDEX.
We are currently only able to deliver to UK addresses. We are no longer able to ship to Europe.
For certain large items (like Husqvarna Riders and Tractors) we always fully assemble and fully test these machines. Consequently, we always deliver these ourselves. This means that we can fulfil Husqvarna's requirement to perform an in-person handover. The only exception to this would be for "proficient users". We can deliver riders and tractors across mainland UK. Deliveries of these items within Yorkshire are FREE. Outside of Yorkshire, please contact us by phone on 01751 475666 or email us before purchasing riders and tractors to discuss delivery pricing and timescales.
Read all our terms and conditions here. (opens new window)
Are you looking for the product "RotoSpa - The Quatro"? We offer this product in our garden centre in Pickering, North Yorkshire. You can order the product "RotoSpa - The Quatro" online or you can visit our garden centre in Pickering, North Yorkshire or for more information about the product "RotoSpa - The Quatro". We look forward to seeing you soon!