Deco-Pak BULK Bags are available for Home Delivery.
Direct kerbside delivery from the supplier.
We still have A LOT of people asking for "Ivory Flint" by Livingstone.
Unfortunately Livingstone do not exist anymore, and for many months we DID carry stock of that product.
Now, however, all stock has been used up - but Golden Flint by Deco-Pak is a VERY good substitute.
If in doubt - ring us and ask - (01751) 471471
Each bulk bag has a coverage of approx. 12-15 square Metres (at 50mm depth).
Each bulk bag weighs approx. 850Kg
Bulk bag delivery is normally within 4 working days.
---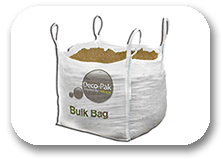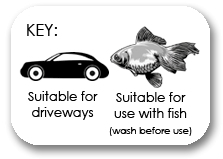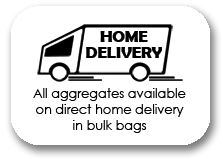 Golden Flint
Golden Flint can also be used as a deterrent for cats which can be prone to littering in gravelled areas.The sharp edges of the flint stone helps to keep them at bay in the kindest possible way.
Subtle mixture of gold, brown and yellow tones of sharp sided flint - ideal for most garden applicationsalso suitable for use in water features and aquatics after being washed thoroughly.
SIZE: 20mm
Note Well
Sizes should only be used as an approximate guide. The sizing is derrived through the grading of the seives that sort the aggregates at the quarry. Because this is a natural product it is likely that smaller and larger pieces of stone can get through.
---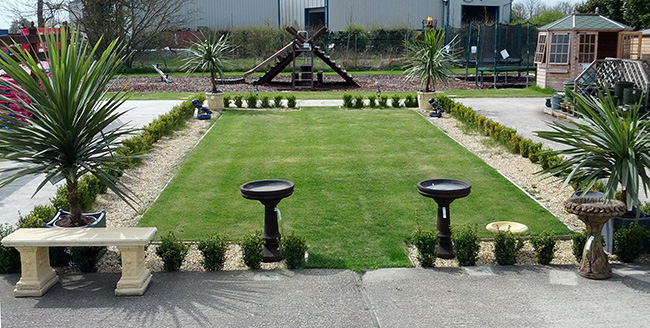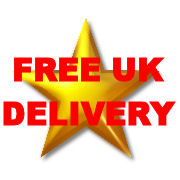 Free Delivery to kerbside or hard standing area. Suitable access is required by tail-lift lorry and pallet-truck.


Write a review about "Deco Pak - BULK Bag - Golden Flint (BBGF20)"
We want to know your opinion! Write a review about the product "Deco Pak - BULK Bag - Golden Flint (BBGF20)" and win a National Gardening Gift Voucher of £25 !
Delivery
Islands and Highlands. Please note we may need to charge extra for delivery on certain heavy items. Please enquire before purchasing.
For example Swallow Greenhouses delivery is limited to UK mainland, and does not cover more than 15 Miles to the North of Glasgow, and does not cover Devon and Cornwall. These areas can be covered by negotiation (on price and timescales).
Your order will be sent to you within 3 working days (UK only). We use FEDEX.
Europe customers - please note - We will help if we can. We are shipping to EUROPE - as the currency exchange is currently providing benefits to EURO markets. BUT please - If in doubt about POSTAGE - Please contact us before you buy. Pref. by email. Thanks.
For certain large items (like Husqvarna Riders and Tractors) we always fully assemble and fully test these machines. Consequently, we always deliver these ourselves. These machines are subject to availability, and distance. We may NOT be prepared to undertake some distances (even within the UK mainland).
Husqvarna regulations stipulate that we must deliver Husqvarna machines personally (and perform a handover)... we therefore reserve the right restrict deliveries to reasonable distances. Exception would be for 'proficient users'.
International orders outside EUROPE are NOT currently accepted.
Read all our terms and conditions here. (opens new window)
Are you looking for the product "Deco Pak - BULK Bag - Golden Flint (BBGF20)"? We offer this product in our garden centre in Pickering, North Yorkshire. You can order the product "Deco Pak - BULK Bag - Golden Flint (BBGF20)" online or you can visit our garden centre in Pickering, North Yorkshire or for more information about the product "Deco Pak - BULK Bag - Golden Flint (BBGF20)". We look forward to seeing you soon!