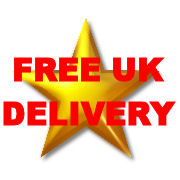 The 125BVx is an efficient hand held blower that combines high blowing power with user friendliness. Perfect for home owners. Well balanced and easy to manouevre thanks to in-lined air out let. Easy to start with Smart Start technology. Delivered with flat and round nozzle. Vac kit included.
Vacuum capable The blower can be turned into a vacuum, to collect debris.
Mulching function Mulching knives reduce material and increase bag capacity. 16:1 ratio mulching function.
Smart Start The engine and starter have been designed so the machine starts quickly with minimum effort. Resistance in the starter cord is reduced by up to 40%.
In lined outlet The fan housing is designed so that the air stream is in lined with the handle. This makes the machine very easy to manoeuvre.
Auto return stop switch Stop switch automatically resets to the ON position for trouble-free starting.
Cruise control Fan speed can be set for easier handling
1.7 cu.inch / 28 cm│ 171 mph / 76 m/s 4.3 kg / 9.6 lbs
This product includes FREE safety goggles and FREE one-shot of 2-stroke oil - All compliments of Steam and Moorland Machinery Centre.
Husqvarna Policy Statement
Husqvarna Products are fully assembled and tested by our mechanics.
They carry a TWO year Husqvarna warranty - provided that -
YOU register your product correctly at - www.husqvarna.co.uk
They are used correctly - for the purposes that they are intended for.
They are serviced at the correct interval, by a Husqvarna Service Centre (like ourselves).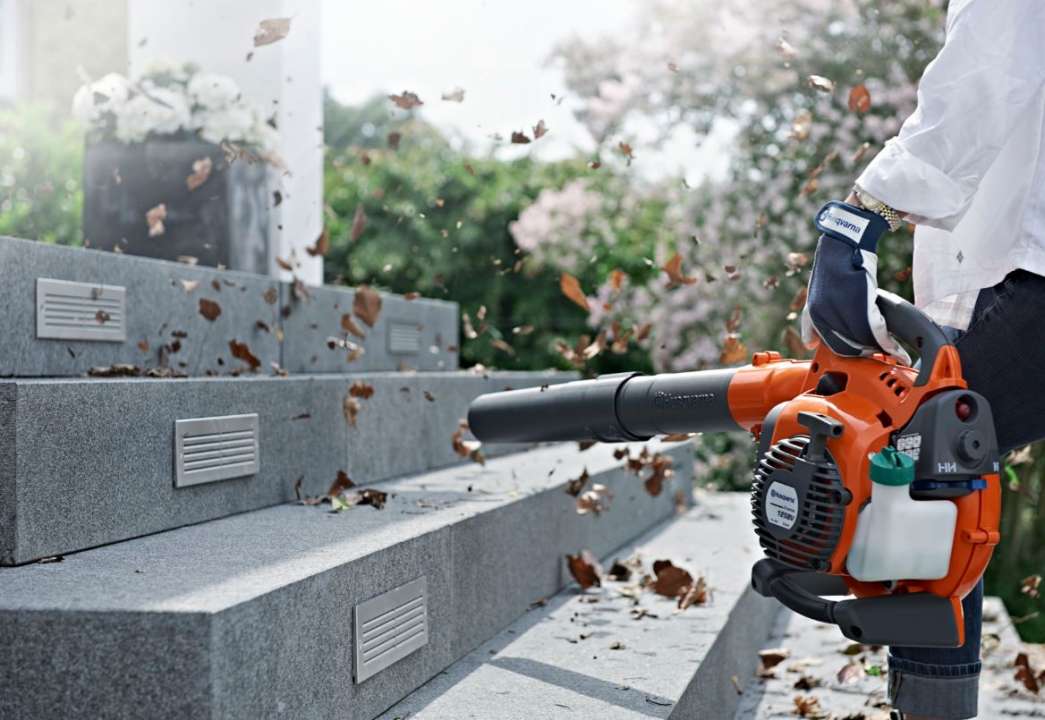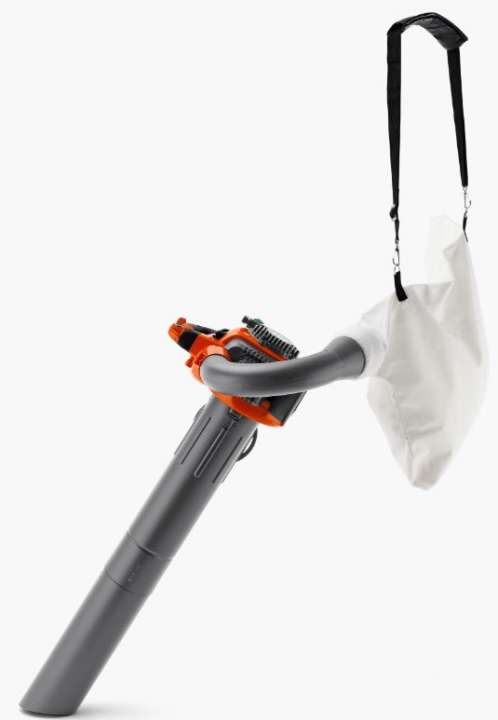 FREE UK Delivery. (See Terms)
Why purchase from Steam and Moorland ?
We pride ourselves on getting it right
Steam and Moorland is a family-run business based in North Yorkshire. We pride ourselves on getting your order right first time, and good communication with our customers in order to resolve any issues. See our Testimonials Page.
Paperwork Included
Our prices include VAT, and a VAT receipt is included with all goods.
Direct Delivery for this item.
Write a review about "Husqvarna 125BVX Leaf Blower Blow Vac"
We want to know your opinion! Write a review about the product "Husqvarna 125BVX Leaf Blower Blow Vac" and win a National Gardening Gift Voucher of £25 !
Delivery
Islands and Highlands. Please note we may need to charge extra for delivery on certain heavy items. Please enquire before purchasing.
For example Swallow Greenhouses delivery is limited to UK mainland, and does not cover more than 15 Miles to the North of Glasgow, and does not cover Devon and Cornwall. These areas can be covered by negotiation (on price and timescales).
Your order will be sent to you within 3 working days (UK only). We use FEDEX.
We are currently only able to deliver to UK addresses. We are no longer able to ship to Europe.
For certain large items (like Husqvarna Riders and Tractors) we always fully assemble and fully test these machines. Consequently, we always deliver these ourselves. This means that we can fulfil Husqvarna's requirement to perform an in-person handover. The only exception to this would be for "proficient users". We can deliver riders and tractors across mainland UK. Deliveries of these items within Yorkshire are FREE. Outside of Yorkshire, please contact us by phone on 01751 475666 or email us before purchasing riders and tractors to discuss delivery pricing and timescales.
Read all our terms and conditions here. (opens new window)
Are you looking for the product "Husqvarna 125BVX Leaf Blower Blow Vac"? We offer this product in our garden centre in Pickering, North Yorkshire. You can order the product "Husqvarna 125BVX Leaf Blower Blow Vac" online or you can visit our garden centre in Pickering, North Yorkshire or for more information about the product "Husqvarna 125BVX Leaf Blower Blow Vac". We look forward to seeing you soon!