Husqvarna K770 12" Stone Cutting Saw
Husqvarna K770 12" Stone Cutting Saw

Now with 16% discount
-

£

116

.

64
Stock
At this time, the product is not in stock.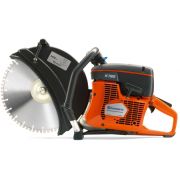 Husqvarna K770 12" Stone Cutting Saw
Now with 16% discount
-

£

116

.

64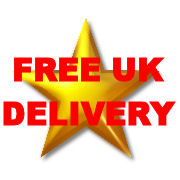 Husqvarna K770
The Husqvarna K 770 is a powerful all-round power cutter with features that make it one of the best power cutters on the market. Equipped with the new generation Active Air FiltrationÖ, one of the marketÆs most efficient centrifugal air cleaning systems that delivers up to one yearÆs operation without a filter change and SmartCarbÖ, a built-in automatic filter compensation and a highly efficient vibration dampening system. The K 770 is outfitted with an X-Torq« engine that reduces emissions up to 75% and lowers fuel consumption by 20%. Other important features include DuraStarterÖ, a dust-sealed starter that boosts reliability and product life, Air Purge and a decompression valve with makes the power cutter easy to start. The K 770 is ideal for cutting concrete and stone in alterations, renovations and new construction. It is also perfect for cutting smaller holes and adjusting window and door openings, as well as some pipe, asphalt and metal cutting.
Active Air Filtration
The new Active Air Filtration is one of the most efficient air filtration systems on the market, delivering operational times (dry cutting) of about one year, with no filter service required.
X-Torq
Engine with X-Torq produces 75 % less emissions, 20 % lower fuel consumption and more power.
DuraStarter
Patented, dust sealed starter unit, where the return spring and the pulley bearing are sealed. DuraStarter also includes a starter cord with greatly increased durability. This makes the starter virtually maintenance free, giving a further boost to the reliability of our cutters.
SmartCarb
Built-in automatic filter compensation, maintains high power and lowers fuel consumption.
Anti-vibration system
Our anti-vibration system reduces vibrations in the cutter handles, so they are more comfortable to hold and can be used for longer periods. To enable the user a comfortable operating position and to reduce strain, the distance between the handles is large. The handles and the short engine body mean the user always stands close to the machine, for easier handling and control.
Husqvarna Policy Statement
Husqvarna Products are fully assembled and tested by our mechanics.
They carry a TWO year Husqvarna warranty - provided that -
YOU register your product correctly at - www.husqvarna.co.uk
They are used correctly - for the purposes that they are intended for.
They are serviced at the correct interval, by a Husqvarna Service Centre (like ourselves).
FREE UK Delivery. (See Terms)
Write a review about "Husqvarna K770 12" Stone Cutting Saw"
We want to know your opinion! Write a review about the product "Husqvarna K770 12" Stone Cutting Saw" and win a National Gardening Gift Voucher of £25 !
Delivery
Islands and Highlands. Please note we may need to charge extra for delivery on certain heavy items. Please enquire before purchasing.
For example Swallow Greenhouses delivery is limited to UK mainland, and does not cover more than 15 Miles to the North of Glasgow, and does not cover Devon and Cornwall. These areas can be covered by negotiation (on price and timescales).
Your order will be sent to you within 3 working days (UK only). We use FEDEX.
We are currently only able to deliver to UK addresses. We are no longer able to ship to Europe.
For certain large items (like Husqvarna Riders and Tractors) we always fully assemble and fully test these machines. Consequently, we always deliver these ourselves. This means that we can fulfil Husqvarna's requirement to perform an in-person handover. The only exception to this would be for "proficient users". We can deliver riders and tractors across mainland UK. Deliveries of these items within Yorkshire are FREE. Outside of Yorkshire, please contact us by phone on 01751 475666 or email us before purchasing riders and tractors to discuss delivery pricing and timescales.
Read all our terms and conditions here. (opens new window)
Are you looking for the product "Husqvarna K770 12" Stone Cutting Saw"? We offer this product in our garden centre in Pickering, North Yorkshire. You can order the product "Husqvarna K770 12" Stone Cutting Saw" online or you can visit our garden centre in Pickering, North Yorkshire or for more information about the product "Husqvarna K770 12" Stone Cutting Saw". We look forward to seeing you soon!